We make the sewing of the pieces according to the size and have your products in their final form.

We perform intermediate ironing of your product depending on the characteristics of your collection.

It is the final process to add your special accessories. We follow for quality accessory processing.

Surface work is produced. Motifs and embellishments are embroidered into your products.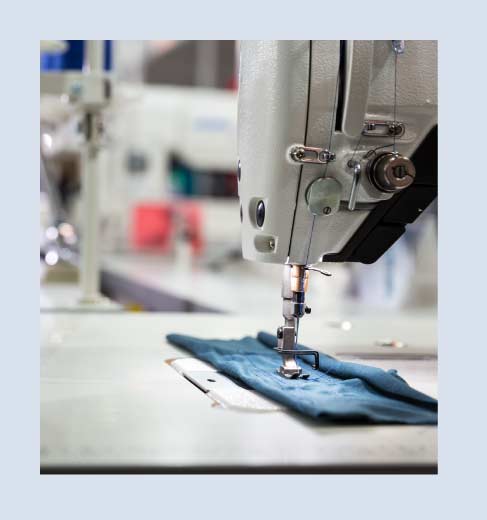 Sewing shop also provides the details of the products coming from the fabric shop. we are examining. In design, we carefully determine the smallest piece, accessories, and the delicate workmanship that is needed.
We perform operations such as fitting accessories, pocket collars, margins and pens in our sewing shops.

We follow the process for the necessary materials to be placed in the right places in an elegant way. We assemble the pieces together in the pre-processed designs.

Sewing Operations
After making intermediate ironing and checking, we review the products for the cleaning of the remaining threads from the sewing.

After the quality control processes, we send the products to the iron and approach the final step for their delivery to you.

We add all the subtleties that reflect the brand's designs as value. We are happy to be a close and careful follower of the process.